Broadway Student Ministry is designed to serve middle and high school students spiritually, emotionally, mentally, socially, and personally. Each aspect of our student ministry is designed to create a community of young believers who will grow a deep desire to "be Jesus" to the world around them. Their community may include friends, classmates, teammates, family, a coach, a co-worker, or their neighbor.

Broadway Student Ministry desires to be a fun, yet safe place to experience personal and spiritual growth while learning about Jesus through group gatherings, creative Biblical teaching, worship, serving in the community, and gameplay.
DATE: Weekly on Sundays starting April 18, 2021

TIME: 9:00 AM

LOCATION: Student Loft in the South Building (2nd floor)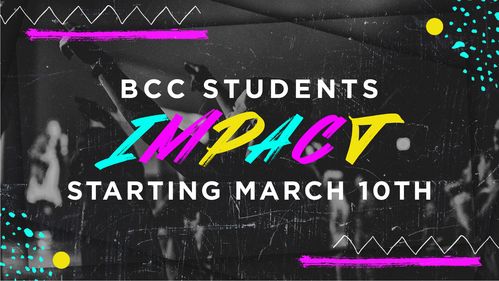 DATE: Weekly on Wednesdays starting March 10, 2021

TIME: 6:30 - 8:00 PM

LOCATION: Student Loft in the South Building (2nd floor)
- MIDDLE SCHOOL -

DATES: June 27 - July 1
LOCATION: Bluegrass Christian Camp
- HIGH SCHOOL -

DATES: June 13 - 18
LOCATION: Howell's Mill Christian Assembly
For more information and to register, email Christopher:
Connect and get updates on when we have new events!
I absolutely love to see when the Gospel 'clicks' in the mind of a student! It's at that time when they begin to understand how the message of Jesus affects their lives with the promise of redemption, unconditional love, grace, and peace!
We'd love to hear from you. Fill out the form below to get connected!