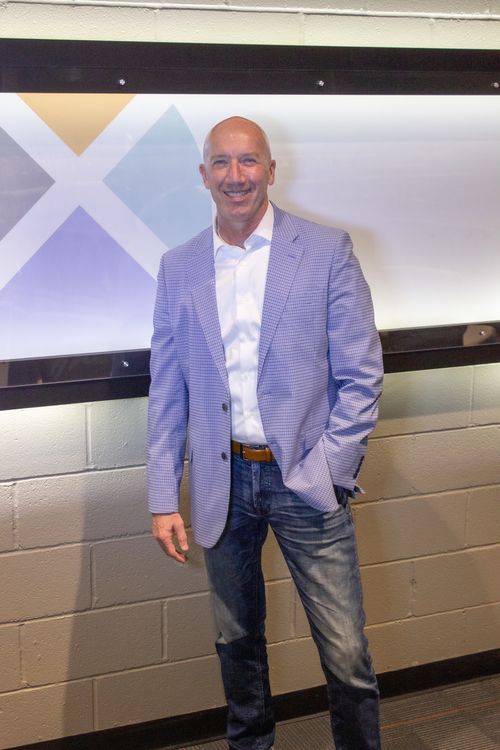 My Family: I married my wife, Jane, on May 23, 1987. We have two sons - Sean and Brandon.

Most memorable mission trip? My most memorable mission trip was in July of 1992 when I led a 2-week mission trip to Antigua, West Indies. We planned and organized the trip almost a year in advance. Our trip included rebuilding a church that had been destroyed by Hurricane Hugo in 1989 by day, and perform a VBS by night. In November of 1991, Jane and I learned we would be expecting the birth of our firstborn and his due date was August 2nd which coincided within a 2-week timeframe of the mission trip. I spent nearly $400 in phone card fees (iPhones were not yet a thing and international charges were astronomical) in order to communicate each day with Jane to keep her calm and me updated on the babies progress. If she went into labor, the fastest flight home would be a 13-hour flight. I could quite possibly miss the birth of my first child. Thankfully and prayerfully, I arrived back home on July 29, we moved into a new home on August 2nd, and Sean Douglas Piatt was born on August 6, 1992. Definitely a stressful yet memorable mission experience.

You might be surprised to know... I have been an NCCAA Div. II National Champion in 2 roles: 1988 NCCAA Div. II Men's Basketball National Champion- Player; 1989 NCCAA Div. II Women's Basketball National Champion – Coach.
Preaching & Disciple Making Pastor
My Family: Catharine Yates - Spouse Kayla Chinn (oldest daughter) & T.J. son-in-law Emercyn Chinn - granddaughter Tate Chinn - Grandson Elijah Chinn - Grandson Evie Chinn - Granddaughter Anne Yates - (youngest daughter)

Any pets? No pets...just grandchildren...ha.

Who has influenced your career most? Well, it has to start with my Dad & Mom. Most importantly, they laid a foundation of faith for me. They were faithful in teaching me about Jesus. They also taught me about right and wrong.

Next, would be my Uncle Mark. He is 7 years older than me but he influenced me in so many ways. He was like a big brother. He was the one who taught me to play tennis. My taste in music is attributed to Uncle Mark. He taught me how to have fun. One of the funniest guys I know.

My Coach in college, Dick Damron. My sophomore year of college I lost my Dad. Coach, even though he may not have realized it, was a pivotal person during this time.

And then finally, God has blessed me over the years with so many great friends I cannot list them all. Each one has played their own special part in my life for a particular season of my life. I am truly grateful to each one.
Contemporary Service Minister
My Family: Wife - Cathy, Children- Max & Morgan, Daughter-in-law- Sarah

You'd be surprised to know... Of all the crazy jobs I've had, I loved operating heavy machinery like bulldozers.

Secret Talent: I like to do our sewing and ironing, and can even use a sewing machine.

Favorite Verses: "We are made right with God by placing our faith in Jesus Christ. And this is true for everyone who believes, no matter who we are." - ‭‭Romans‬ ‭3:22

"For we are God's masterpiece. He has created us anew in Christ Jesus, so we can do the good things he planned for us long ago." - ‭Ephesians‬ ‭2:10

Most memorable mission trip? 21 days in India in 1989. It was amazing to share Jesus in India and see the faith of believers in distant parts of the world. It was a blessing to be so isolated (pre-cell phone and Internet days) and experience God's presence in such a strong way.
Classic Service Worship Minister
My Family: Sandra Deakins, my wife of 40 years is and always has been a part of the music ministry wherever I have served. She continues today as a member of the Broadway Choir. Our only child, Preston, lives in Spring Hill, TN with our daughter (in-law) Lauren and our grandson, Paul Mark Deakins.

Any pets? We have an Egyptian Mau cat named AKI (a key). He is a white cat with a black nose and one green and one blue eye. When he sees another animal in the yard his cry literally sounds like a baby is in the house.

Most memorable mission trip? My most memorable trip was conducting the KCU Concert Choir at the International Choral Festival in Havana, Cuba in 2004. This was in that time when Americans were not permitted to travel to Cuba but were given permission by our government to represent the US in the festival. It was most memorable because during those 8 days I had never seen God work in such miraculous ways. These miracles were displayed to the Cuban people as well as to the choir. All these years later I can hardly speak of this event without tears of joy.

Hobbies or favorite pastimes? I love being outdoors working in the flowers gardens, mowing grass, and being in the pool!
Contemporary Service Worship Leader
My family: I have wonderful parents, Kent and Lori, and two crazy, loving brothers, Josh and Chris.

Most memorable mission trip? I spent 2 weeks on a boat in the Amazon rainforest. It was an incredible time ministering to people and sleeping in a hammock under the stars, but I loved being able to go with my whole family. It made the trip that much more special.

Any pets? I have a sweet rescue pup named Bear. He likes squeaky toys and sleeping 18 hours a day.

Personal motto? I have two mottos:
1. "When it stops getting better, it stops being good"
2. "Feel the fear and do it anyway."

These sentiments came from two very different, but very important, people in my life, and I've found they're applicable in practically every situation.

Secret talent? If I tell you it won't be a secret anymore.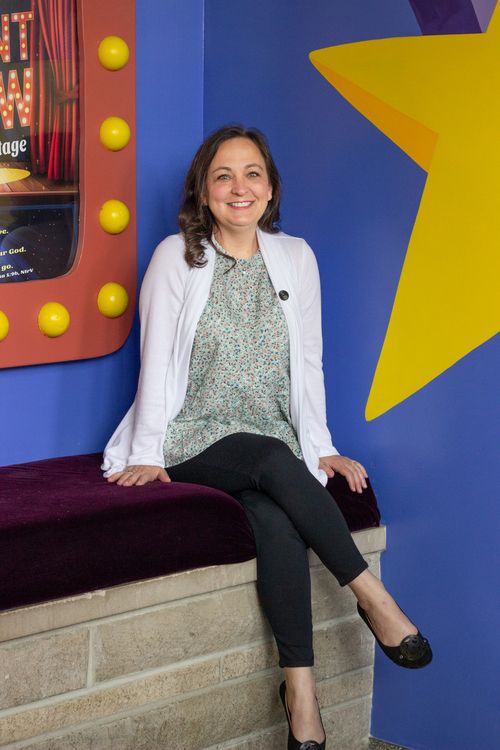 My Family: Husband of 24 years, Adam; Two amazing sons: Adam Jr. & Ryan

Most memorable mission trip? Kenya! It was my first international mission trip and I loved everything about it! The people we met and served along side inspired me, humbled me and blessed me in so many ways! The folks we met have such an unbelievable joy and incredible love for Christ - it was simply life changing. I'm so thankful to those who helped me go and I hope to go back some day!

Who has influenced your career most? The Lord! He led me into this fascinating and wonderful ministry. I'm also so thankful for my family (especially my hubby, Adam) for supporting and encouraging me. And many friends who came along side of me, mentored, led and prayed over me though this journey and continue to do so. I have an amazing village of people in my life.

You'd be surprised to know... I grew up in Southern California and I've lived in 6 different states including Hawaii.
My Family: Wife- Abby

Pets: Dog - Gentry; Cat - Penelope

Favorite thing you get to do or witness with your job? I absolutely love to see when the Gospel 'clicks' in the mind of a student! It's at that time when they begin understand how the message Jesus affects their lives with the promise of redemption, unconditional love, grace, and peace!

Favorite Bible Verse: Romans 8:38-39 "For I am convinced that neither death nor life, neither angels nor demons, neither the present nor the future, nor any powers, neither height nor depth, nor anything else in all creation, will be able to separate us from the love of God that is in Christ Jesus our Lord."

Hobbies or favorite pastimes? Golf, Music, Ohio State Athletics
My Family: Jennifer - Wife, Savannah - Daughter, Jacob - Son

Hobbies or favorite pastimes? Being with family, UK Football and Basketball, going to Keeneland.

Favorite Bible Verse: Philippians 4:13 "For I can do everything through Christ, who gives me strength."

Favorite thing you get to do or witness with your job? Seeing people being able to worship freely and openly. When people are excited about worship it makes my job so fun.

Personal motto or catchphrase? "Love Everybody"
My Family: Rick & I have been married almost 48 years and God blessed us with 3 wonderful children (Erika, Kyle (with Jesus) and Ryan). In turn, Erika & Kyle blessed us with 3 beautiful exceptional grandchildren (of course, every grandparent thinks this but mine really are)!

Most memorable mission trip? Mexico- On this trip, we built a part of a small church and being a Children's Minister at the time, we did a Vacation Bible School for the poorest area there. The excitement and appreciation they showed for just the smallest things we did or gave was so humbling! Our team was more blessed by them than vice versa.

You'd be surprised to know... I have a 15 " steel rod in my back.

Favorite thing you get to do or witness with your job? Ministry can be very time consuming & overwhelming at times. I love being able to help the ministers in any way to ease their loads. Plus, I love seeing our church family during the week!

Hobbies or favorite pastimes? Being with my grandchildren & family, gardening, reading, crafting, and learning new things