At Broadway, we want you to experience a new life provided to us by the Gospel - the power that unites us from all backgrounds and walks of life regardless of age or ethnic background. We want you to find freedom in Christ that brings joy and completeness to your existence by focusing on the Holy Spirit and Christ's transformation in your life.
Broadway Christian Church
COVID-19 Update:
The Governor of Kentucky has asked churches to pause in-person services beginning this Sunday, Nov. 22nd through Dec. 13th. Broadway's elders and staff have decided to honor this request. We invite you to worship with us online at 10:30 a.m. at Broadway's FB Live page for the Classic Service and YouTube Live for the Contemporary Service.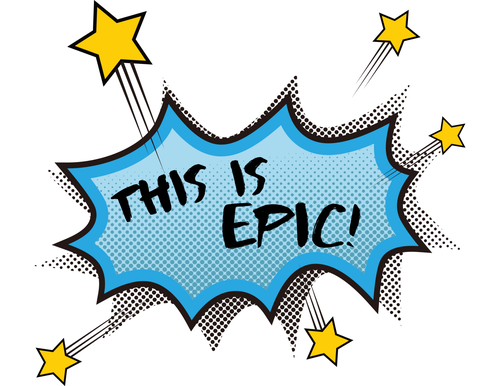 While the Children's and Student ministries are not able to currently meet in person, we still wanted to make sure our students and children felt included on Sunday mornings!

This Is Epic! is a dedicated time for kids and families hosted by Tulla Hunt (Children's Minister) and Christopher Lawrence (Student Minister) at the end our Contemporary Service. The video segment includes variations of worship, interactive lessons, games and a memory verse.

Make sure to stick around until the end of the Contemporary Service, every Sunday at 11:45am, to catch This Is Epic! or visit our page each week for current and past videos!
Operation Harrison Update
As of Monday, November 30th we have met our goal of providing 55 Kroger gift cards to Harrison Elementary students and families!

Thank you to everyone who donated and shared the link!
Santa is coming to Broadway- virtually on Saturday, December 12 at 2:00 PM.

Join us on Facebook Live (Broadway Christian Church Facebook Page). Santa will be responding to questions live, plus there will be a special guest!

Kids- write your letter to Santa at the link below!
God is the ultimate giver, He has given us life, salvation, and so much more. The giver of all good gifts the scripture says, and in Him we find our model and motivation for generous giving.

KEY VERSE:
Matthew 6:19-20, "Don't store up treasures here on earth, where moths eat them and rust destroys them, and where thieves break in and steal. Store your treasures in heaven, where moths and rust cannot destroy, and thieves do not break in and steal.
Click here to watch our current and past services!
In-person services are paused Nov. 22 through Dec. 13, 2020.
10:30 am - Contemporary Service
Worship Center - North Building

10:30 am - Classic Service
Sanctuary - South Building
187 N Broadway
Lexington, KY 40507

(859) 252-5638